What We Believe
at Southlake Fundamental Baptist Church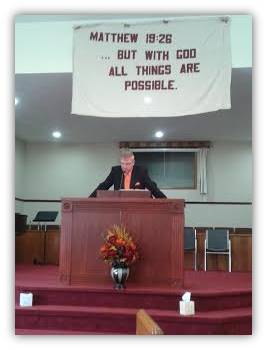 Here at Southlake Fundamental Baptist Church we stand firmly on the Bible as the Word of God. 
The Bible is the final authority of what we believe and practice, and we only use the King James authorized version.
We believe in salvation by grace through faith in Jesus Christ alone.
We believe in one God existing in three persons; Father, Son, and Holy Ghost.  
We believe in the virgin birth of Jesus Christ.  We believe in the sinless life of Jesus Christ and His substitutionary death on the cross.  We believe in His bodily resurrection and second coming.  
We believe the church has two ordinances; the baptism of the believers by immersion, and the Lord's Supper.  
We believe the saved will enjoy eternal life in heaven, and the unsaved will suffer eternally in hell.   We believe in living a separated life (from the world) for all believers.  
We believe in supporting missions and the local church.   We believe in tithing and being involved in a ministry of the church.
God's Simple Plan of Salvation

Romans 3:23
For all have sinned, and come short of the glory of God;

Romans 6:23
For the wages of sin is death; but the gift of God is eternal life through Jesus Christ our Lord.

Acts 16:30-31
And brought them out, and said, Sirs, what must I do to be saved? And they said, Believe on the Lord Jesus Christ, and thou shalt be saved, and thy house.

Ephesians 2:8-9
For by grace are ye saved through faith; and that not of yourselves: it is the gift of God: Not of works, lest any man should boast.

Romans 10:9-10
That if thou shalt confess with thy mouth the Lord Jesus, and shalt believe in thine heart that God hath raised him from the dead, thou shalt be saved.  For with the heart man believeth unto righteousness; and with the mouth confession is made unto salvation.
Romans 10:13
For whosoever shall call upon the name of the Lord shall be saved.

Luke 18:13
And the publican, standing afar off, would not lift up so much as his eyes unto heaven, but smote upon his breast, saying, God be merciful to me a sinner.

John 3:16-17
For God so loved the world, that he gave his only begotten Son, that whosoever believeth in him should not perish, but have everlasting life.  For God sent not his Son into the world to condemn the world; but that the world through him might be saved.

Romans 8:38-39
For I am persuaded, that neither death, nor life, nor angels, nor principalities, nor powers, nor things present, nor things to come, Nor height, nor depth, nor any other creature, shall be able to separate us from the love of God, which is in Christ Jesus our Lord.

John 10:27-30
My sheep hear my voice, and I know them, and they follow me:  And I give unto them eternal life; and they shall never perish, neither shall any man pluck them out of my hand.  My Father, which gave them me, is greater than all; and no man is able to pluck them out of my Father's hand.  I and my Father are one.
II Corinthians 6:2
(For he saith, I have heard thee in a time accepted, and in the day of salvation have I succoured thee: behold, now is the accepted time; behold, now is the day of salvation.)

Mark 16:16
He that believeth and is baptized shall be saved; but he that believeth not shall be damned.

John 20:31
But these are written, that ye might believe that Jesus is the Christ, the Son of God; and that believing ye might have life through his name.

Matthew 5:16
Let your light so shine before men, that they may see your good works, and glorify your Father which is in heaven.

Luke 9:24-26
For whosoever will save his life shall lose it: but whosoever will lose his life for my sake, the same shall save it.  For what is a man advantaged, if he gain the whole world, and lose himself, or be cast away?  For whosoever shall be ashamed of me and of my words, of him shall the Son of man be ashamed, when he shall come in his own glory, and in his Father's, and of the holy angels.