2020 Vision ~ Everyone Disciple One!

Upcoming Events at Southlake Fundamental Baptist Church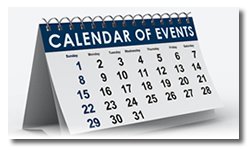 There is always something going on at Southlake Fundamental Baptist Church!
You'll find the latest news, announcements, and upcoming events listed here.
If you want to keep up-to-date with all the latest goings on, subscribe to the church blog/RSS feed - just click on the little orange button at the left.
December Schedule Changes
Please make a note of the following changes to our regular service schedule for this month.
Sunday, December 22 - We will be having an afternoon service with communion, and there will be no evening service.


Thursday, December 26th - We will have our midweek service on Thursday instead of Wednesday during Christmas week.


Tuesday, December 31st - Our midweek service will be at 7:00pm on Tuesday instead of Wednesday this week.